The new Simon September card kit is here! Woot woot! After looking at all the sneak peaks and watching some videos I was suprised by the Tonic "Deep Sea Dive" Luxury Embossed paper that came with this kit. It looks good on film but it's a wow factor in person. I really liked the darker matte color on the backside so I just had to incorporate that texture and color in to this card somehow.
Watch the video here
I know my colored pencil technique is a work in progress.... I definitely have a heavy hand when using the Prismacolor Pencils. But that wont stop me from practicing and sharing.
The background was easily made by using Inkadinkado masking paper and a nesting circle die set. I cut a sheet of the masking paper down to 4.5 by 5.75. Then used a 3in diameter circle to die cut the sun. I set the circle aside until later while I covered a piece of Neenah 80lb cardstock with the rectangle piece. The colors I blend are first, Wild Honey then a little Spiced Marmalade around the edges. Taking off the rectangle masking paper I cover the blended orange sun with the circle masking paper piece. I used Spiced Marmalade around the outer edge of the circle then a little of Candied Red with Fired Brick. Blend in some Seedless Preserves to deepen those outer edges and called it done.
I set that aside to dry and then stamped the mermaid image and the sentiment on Neenah 80lb cardstock (there is one sheet of this included in the kit!) I used Gina K. Design's Amalgam ink for this. Mainly because I thought I would be using Gamsol with colored pencils but I ended up just coloring the mermaid image with Prismacolor pencils. I have the color's listed below that I used for her.
There are coordinating dies that you can purchase separately for this stamp set, which I have listed below, the dies do not come with the card kit. I chose to fussy cut her using my Fiskars spring loaded scissors. For the waves I used that fabulous luxury embossed Tonic paper and a large scalloped rectangle die from Spellbinders. I only used the die as a guide; By lining up the die on a safe cutting surface I cut out the scallops with a craft knife. This is a much faster option then me trying to hand cut it evenly. Plus a pencil wouldn't show up easily on this highly textured paper, I tried.
I layered the textured paper waves down and flipped one of them over to get the darker more matte wave. Using the Simon's glitter paper in Aqua (comes in the kit) I trimmed a small portion down for the bottom and added the simplistic sentiment that I had stamped with the mermaid earlier. Nothing is popped up but instead I tried to create depth with the color and textures of the paper.
The inside is kept clean and simple by easily stamping the elements in Distress Oxide ink. The sentiment is stamped with Seedless Preserves, the mermaid tail on the left is Spiced Marmalade, the little starfish is Fired Brick and the other tail is Stormy Sky. Stormy Sky comes with this card kit and also Tumbled Glass. How awesome to get 2 of the newest colors of Distress Oxide ink. Plus you also receive the Simon Says Stamp clear embossing ink, which I'm exited to try out soon!
Prismacolor Pencils Used
Hair Rock
PC989 Chartruese PC1058 90% Warm Gray
PC1006 Parrot Green PC1052 30% Warm Gray
PC105 Cobalt Turquoise PC1050 10% Warm Gray
PC901 Indigo Blue
Tail Top
PC995 Mulberry PC1018 Pink Rose
PC996 Black Grape PC929 Pink
PC921 Pale Vermillion
PC926 Carmine Red
Blend
PC929 Pink PC938 White
PC1002 Yellowed Orange
Skin
PC1080 Beige Sienna
PC1019 Rosy Beige
PC927 Light Peach
PC1085 Peach Beige
Go
here
for more information on the Hex Chart I mentioned in the video. Sandy Allnock is an amazing artist I use her hex charts almost every time I color.
Below is a supply list I have compiled for your use. All links below are personalized links. By clicking on the below links you are helping support this blog and Youtube Channel, at no extra cost to you. But only if you decide to purchase a product I list.
I only link to products that I love and use. This will not increase the amount you pay. Thank you so much for visiting and all comments are appreciated!
Prismacolor Pencils -Great for individual pencils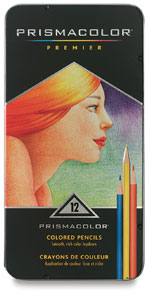 Subscribe
There are dies available!
Instock for limited time!
Go here for more information.
80LB
110LB