Hello Everyone! I thought I would have some fun and draw a scene background for this stamp set from The Ink Road. More on the Ink Road, Inked Subscription below and also a referral code if you haven't made a purchase from Lara's website yet.
Watch the video here.
One of the first things I did was stamp the girl image on an A2 card panel with Copic friendly ink. Then I cut the stamp apart and stamped just the laundry basket to the left 4 times in a stack. I used my finger to wipe off the ink on the top part so that the stamped lines didn't cross. I filled in any gaps with a micron pen.
Then I could draw out my lines with a pencil and the help of a T-ruler. The circles on the washer and dryer were done with 2 small sizes of nesting circle dies. I can't draw a circle very well and this was much faster and easier!
The Copic colors I used are listed down below. When I was done with the coloring I added some line detail with a brown Prismacolor pencil where I had originally drawn with a pencil. Then added some accents to the washer and dryer, frame and her hair.
The inside has some quick stamping that coordinates well with the front. This stamp set has some great sentiments to choose from and it was hard picking only two of them!
Link for great prices on these coloring mediums below!
Copic Markers Used:
C1, C5, C7
E00, E43, E59, E74, E77, E81
Y0000, Y13, Y15, Y18, Y21, Y26, YR27
BG000, BG10, BG11, BG13, BG15
B12, B14, B16,
R24, RV11
0 Coloreless Blender
Prismacolor Pencils Used:
PC947 Dark Umber
PC946, Dark Brown
PC1054 50% Warm Gray
PC1052 30% Warm Gray
PC949 Silver
PC938 White
Below is a supply list I have compiled for your use. All links below are personalized links. By clicking on the below links you are helping support this blog and Youtube Channel, at no extra cost to you. But only if you decide to purchase a product I list.
I only link to products that I love and use. This will not increase the amount you pay. Thank you so much for visiting and all comments are appreciated!
Anyone who signs up can receive a referral code to share with friends. =)
The Inked Subscription is a monthly service. You will receive 1 stamp set every month and it is easy to cancel or skip if you choose. These stamps have some great themes and awesome sassy sentiments! Go HERE to see more!
Blick Art Materials
Copic Markers - One of the best prices!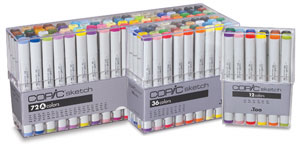 Prismacolor Pencils -Great for individual pencils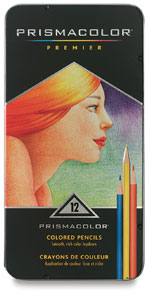 Simon Says Stamp



Get it while you can folks!