Taco Tuesday anyone?! Sounds delicious to me and this stamp from The Ink Road Stamps Iconic set is making me hungry. I think masking is one of those techniques for stampers that is so versatile and can be used in many different ways. I wanted a mountain of tacos to set the mood for this card.
Watch the video here.
I started off making 2 masks by stamping the taco image from the Iconic stamp set on to masking paper. I was able to use just those 2 masks for the bottom layer but as I built up I did end up needing another mask. But these stamps are easy to cut out so it did not take much time at all.
The hardest part, I think, is figuring out where to stamp that first image to begin the masking process. I picked the middle because it made the most sense to me for a mountain. Because it is stamped and masked first it will be at the foreground but I did stamp it off the paper so it blends well with the rest.
Most of the time I can usually get a couple of uses out of the masks, these were pretty well used and the black ink had started to bleed through. So I did end up tossing them when I was done.
I kept the Copic coloring pretty basic and added the white gel pen after coloring them to add in the highlight. Also, I really like how there was a "white space" on the left side. To keep that "white space" I added the heat embossed sentiment over the top of the taco mountain. Which helps break up the images but the sentiment is small enough so that I don't loose all that coloring hard work.
For the inside I simply stamped the Taco image in gray. Below is a list of the Copic colors and all the other products I used.
This card has been entered into the following challenge:
Copic List
W1, W9
Y13, Y15
Y23, Y26
YR04, YR23, YR27
R05, R89
YG03, G14
Below is a supply list I have compiled for your use. All links below are personalized links. By clicking on the below links you are helping support this blog and Youtube Channel, at no extra cost to you. But only if you decide to purchase a product I list.
I only link to products that I love and use. This will not increase the amount you pay. Thank you so much for visiting and all comments are appreciated!
Ink Road Stamps Referral Link
Receive 50% off coupon (first purchase only)
Blick Art Materials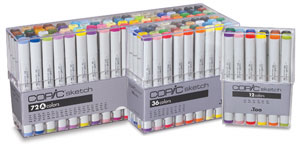 Simon Says Stamp